SpotX and smartclip include partnerships with the CMP platform Adssets.
Thanks to the collaboration, advertisers gain access to customizable and dynamic video solutions. These are distributed using dynamic methods, which can include target group data based on geographic position, time of day and behavioural patterns. 
The new solution is available via both desktop and mobile and is entirely based on the VAST protocol, which means that it is fully compatible with all video advertising solutions.
"The partnership gives our customers even more functionality and with Adssets we can now offer a unique video-based solution where they can drive and increase brand awareness throughout the Nordic region. Thanks to the VAST standard, we can combine creativity, target group focus in several units and provide good results for our advertisers, "says Jonas Rundgren, Nordic CEO of smartclip and SpotX in the Nordic region."
Andreas Wahlman, CRO on Adssets comments:
"SpotX and smartclip are companies with deep knowledge of video technology. It makes them strong partners when we work on personalizing messages through our Advertising Content Manager technology (ACM). It means a quick and easy way to work and makes the technology available to advertisers throughout the Nordic region, regardless of size."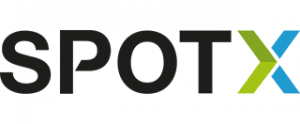 This article originally appeared in https://www.dagensanalys.se