Gather your advertising assets in once place for maximum connivance!
Sometimes you might need to change an image or text really quick in order to follow current market conditions or current offers. With ACM's Libraries it's possible since all you content is already available in ACM. You upload it once, then you can always use/copy/revert back to all available rows in a Library.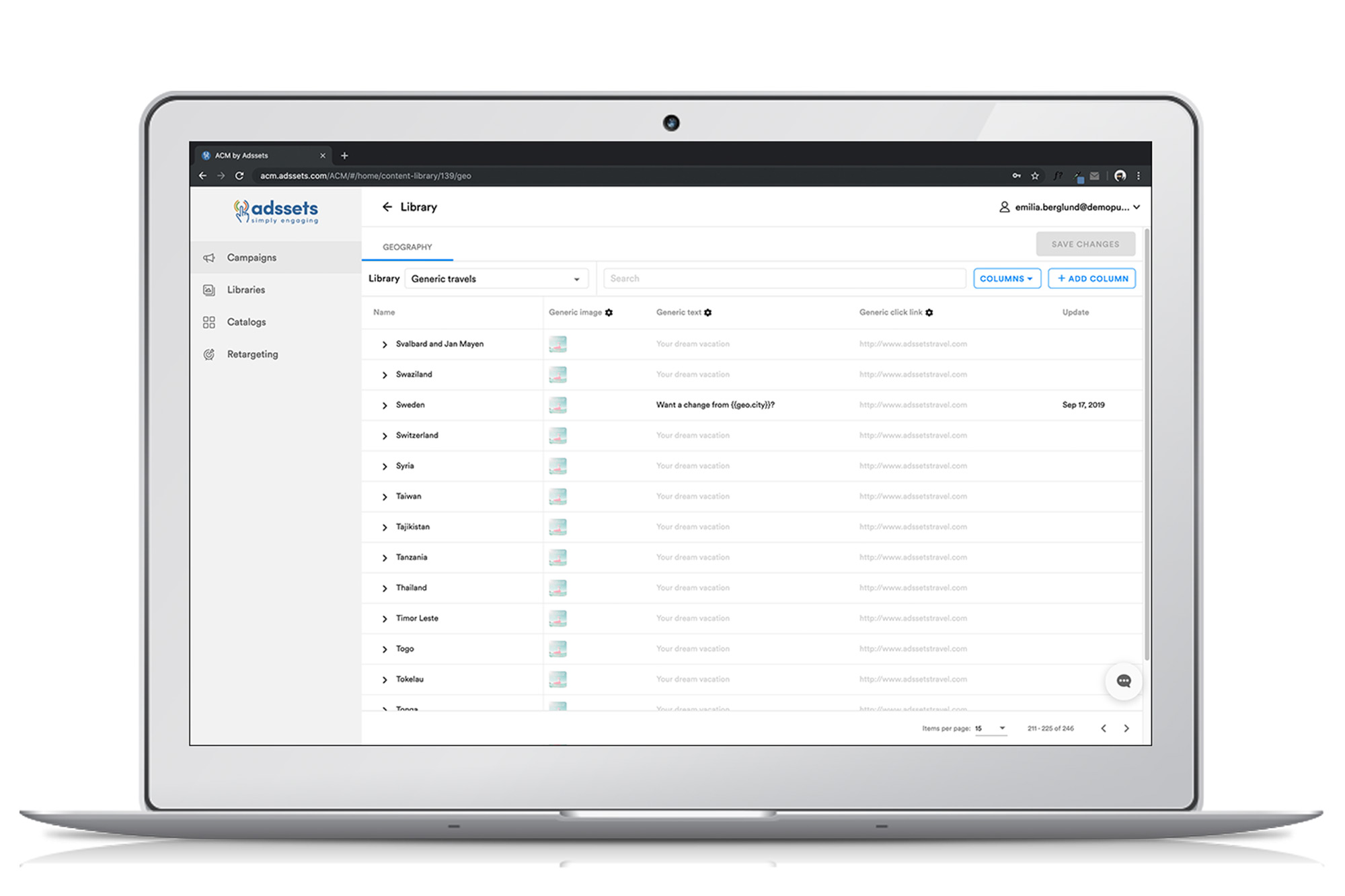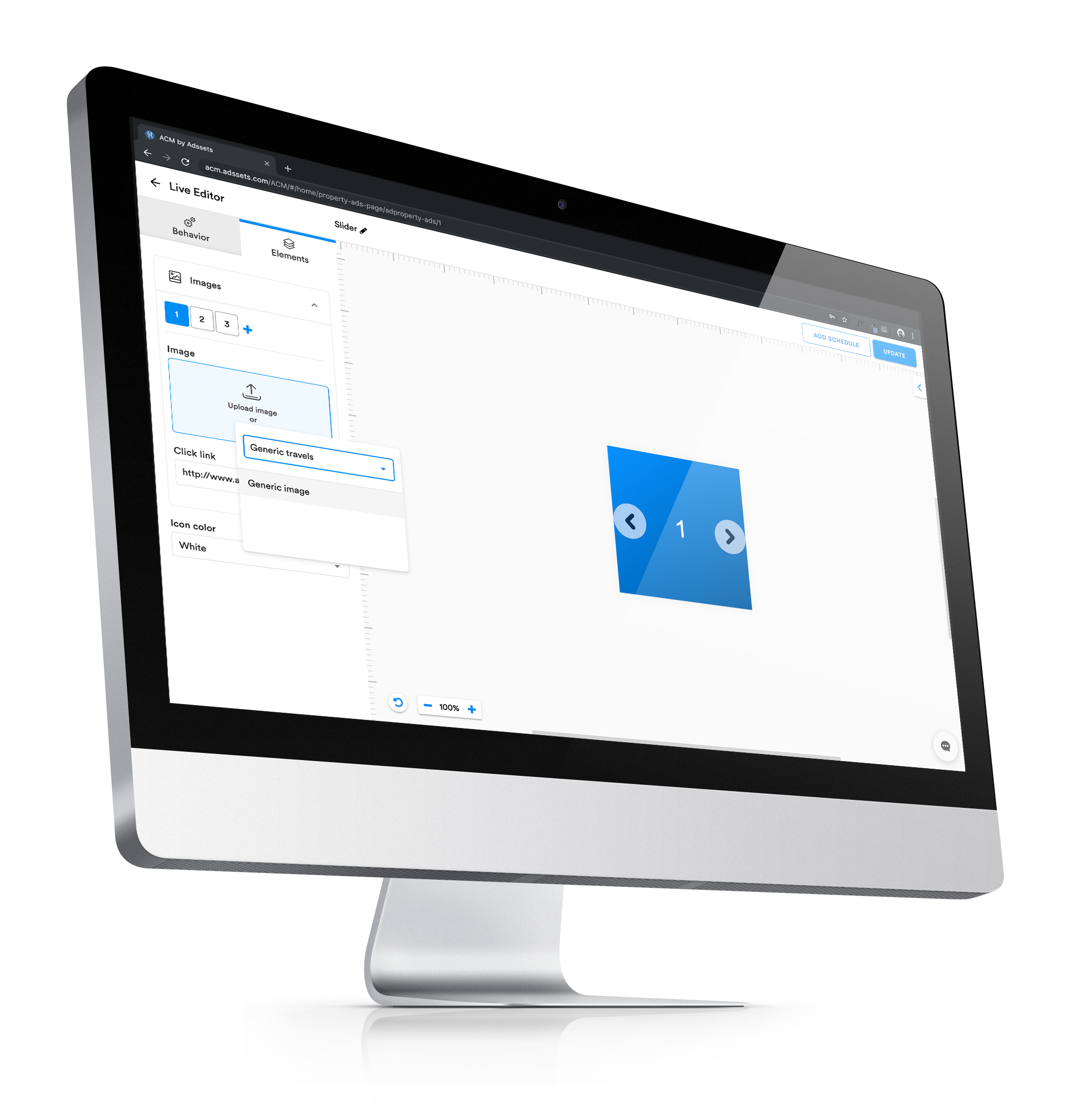 Media Library
In ACM's Media Library you can manage all creative assets based on size, quality and purpose. Upload content for current or later use and since all content is saved in your Media Library you can always revert back to old content.
In a later release you will be able to connect corporate Media Libraries directly through an API integration for easy access of your own material.
Geographical Library
In ACM's Geo Library you can set content for different countries, county's or cities in the world. Only users located in that specific location will then see the uploaded content. That way you can set the same image but with different languages for example.