Access you're entire supply in real time through ACM's Catalog
Through a Catalog you can integrate your data feed (your online supply) directly into ACM. The Catalog supports CSV, XML- or JSON feeds. Both statistic and dynamic data feed connections can be integrated. Feed structures with support for implementation right now are Sportsbook (iGaming), Products, Jobs, Real Estate, Hotels & Destinations. More structures will be added as times go or upon request.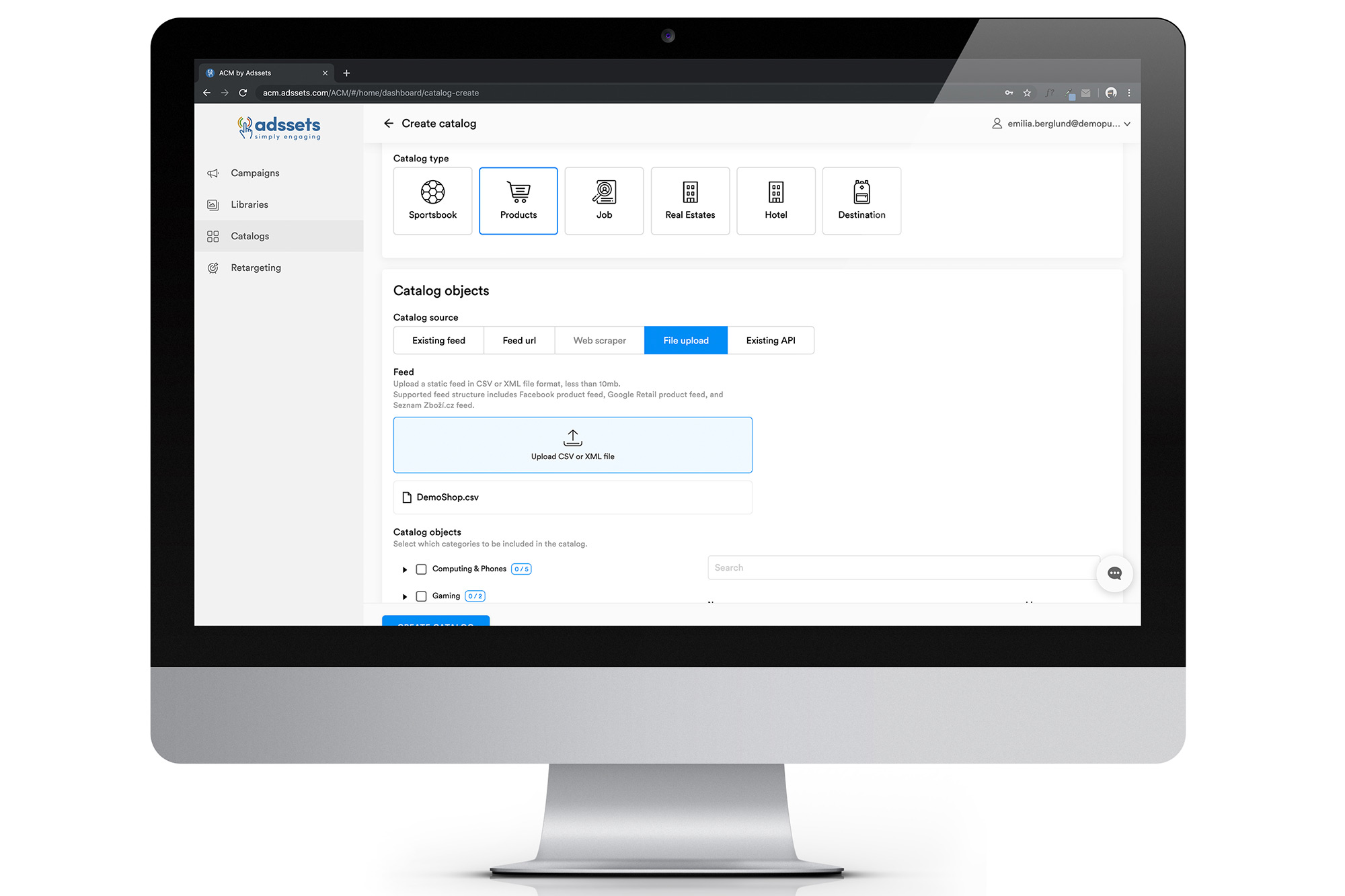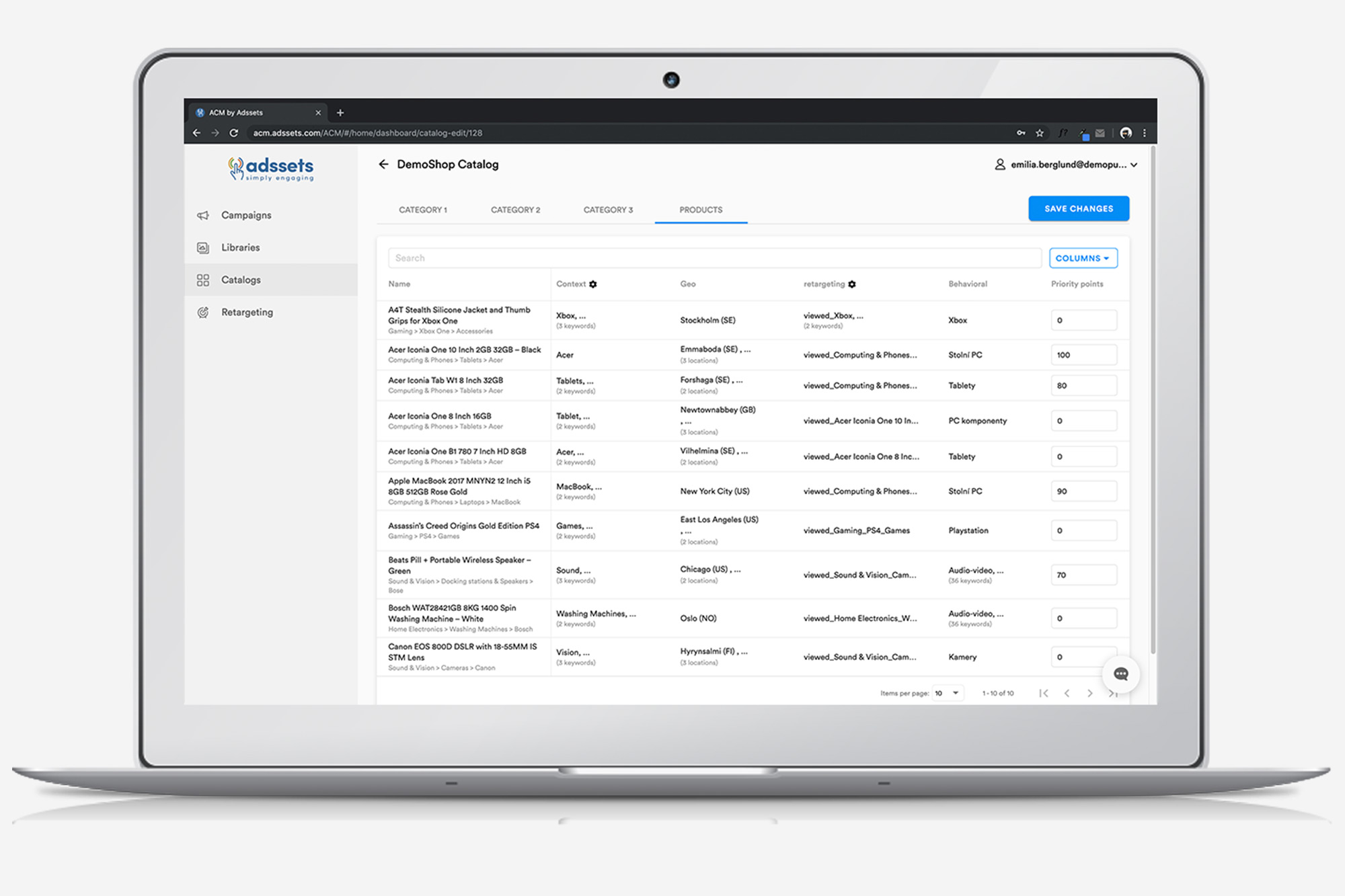 Personalizing your dynamic content
You can set targeting upon objects or whole categories in your catalogs. Targeting such as Geo, Context, Retargeting & Behavioural. You can also prioritize items or categories by using something we call Priority Points. Personalizing your dynamic content is easy and can increase your performance if you act upon current statistics and market conditions.
Filter and prioritize your ad content
For each campaign it's possible to sort and filter ad content coming from a Catalog feed. The options are easy to use and setup in order to quickly rearrange items live in an ad due to offers or stock info changing for example.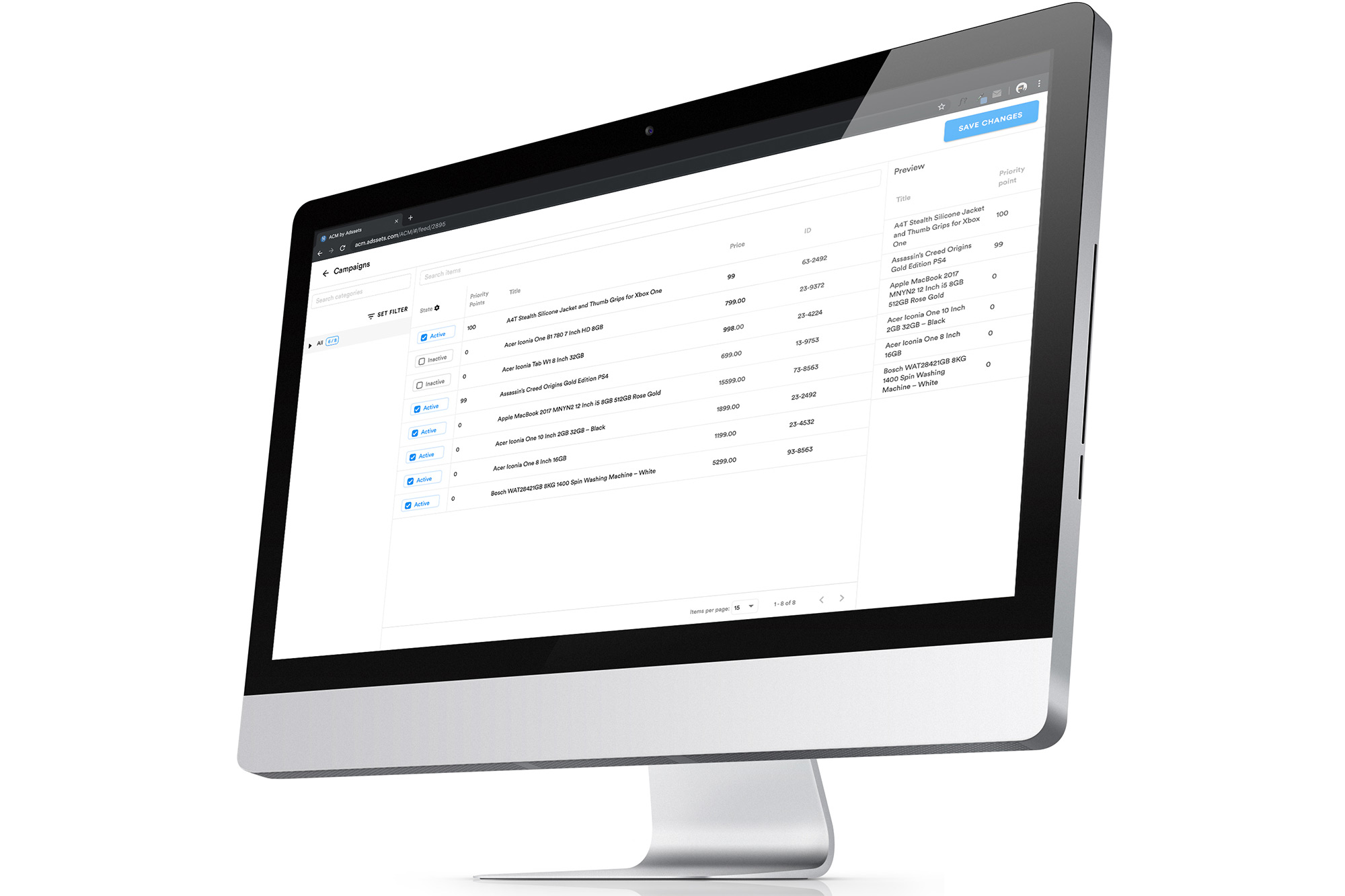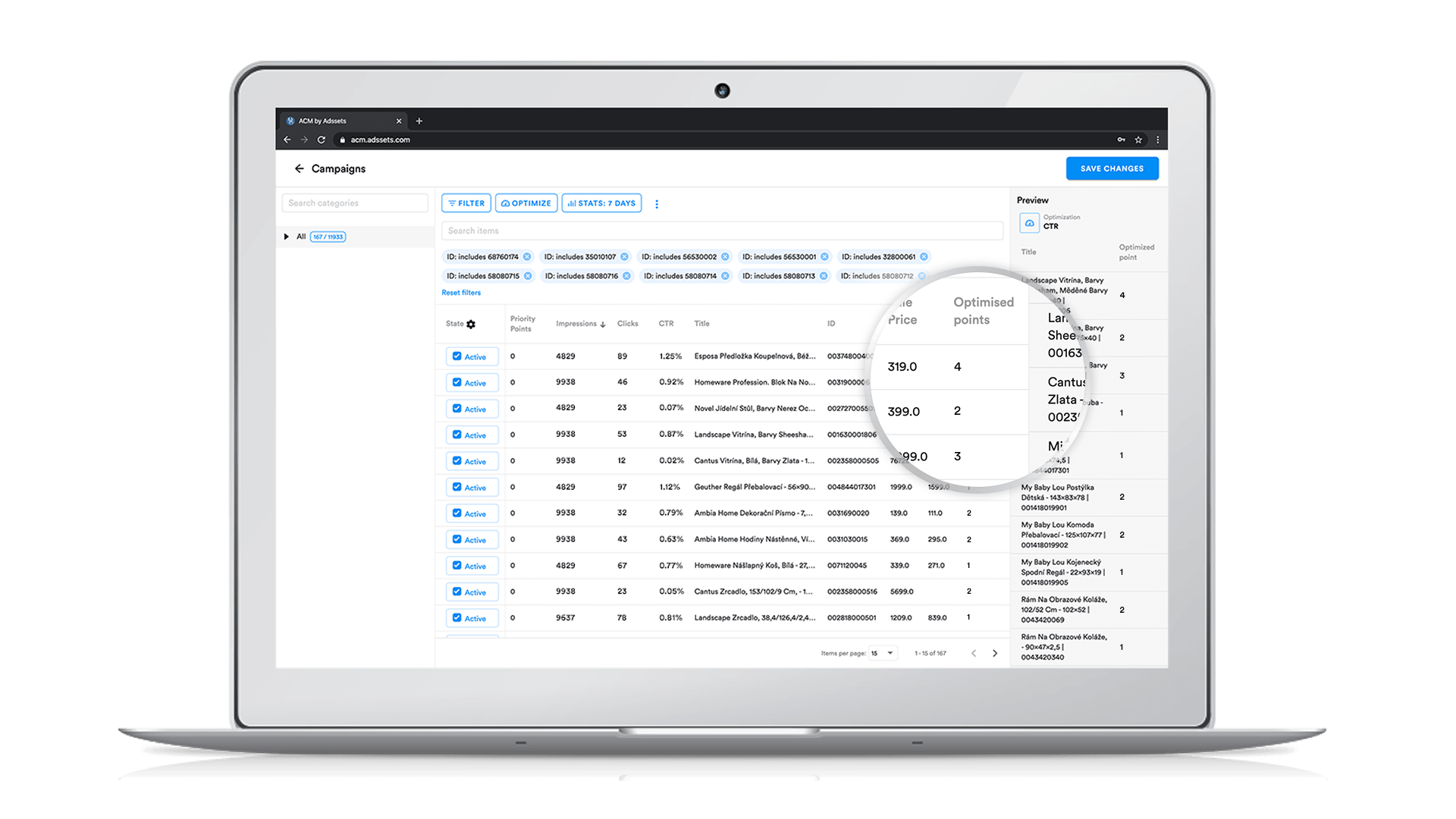 Automatic click optimization
The Optimizer will automatically prioritize ad content in real time in order to maximize clicks. The prioritization is recalculated every minute in order to make sure every variable is taken into account at all time. Stats for Impressions, total amount fo Clicks and CTR % are shown for each item in the feed. Only items shown in a live running ad will display data in these columns.