ACM's feed integration is simple and fast!
With ACM's feed Catalogs you can integrate your data feed directly into ACM for easy access, supporting CSV, XML- or JSON feeds. Feed structures with support for direct implementation right now are Sportsbook (iGaming), Products, Jobs, Real Estate, Hotels & Destinations. More structures will be added as times go or upon request.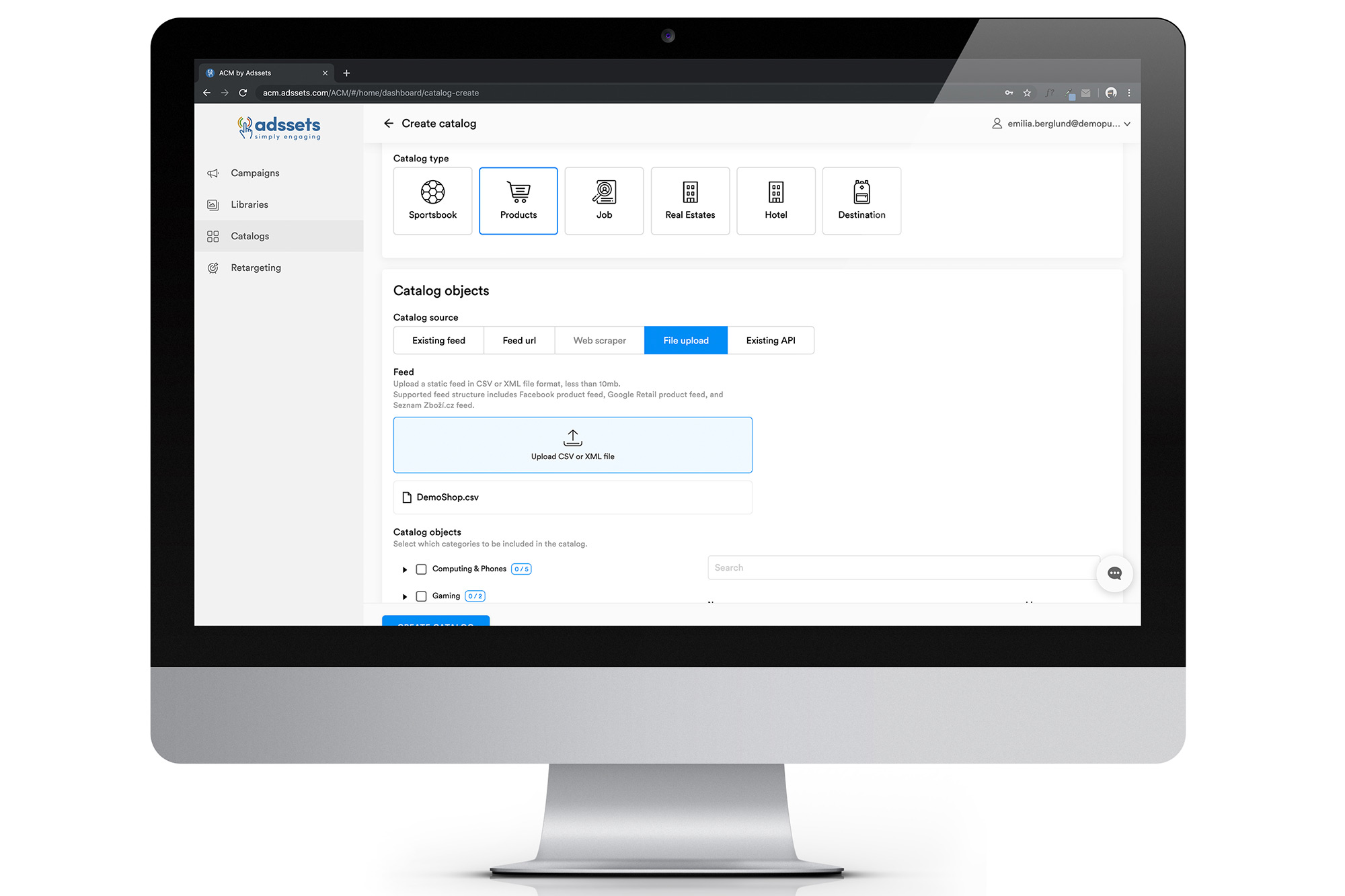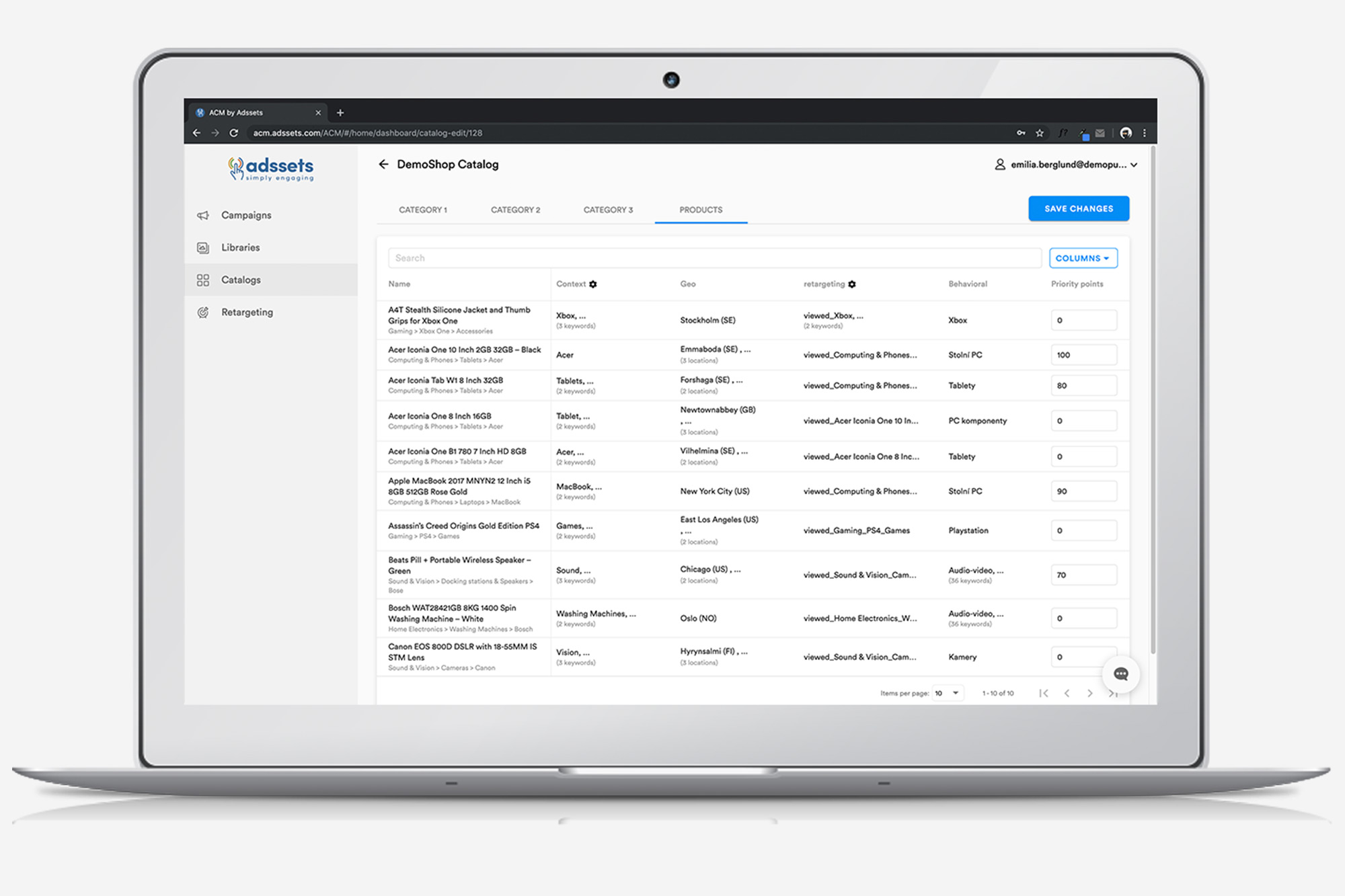 Personalising dynamic content
You can set targeting upon objects or whole categories in your catalogs. Targeting such as Geo, Context, Retargeting & Behavioural. You can also change priority on items by using something we call Priority Points. Personalising your dynamic content is easy and can increase your performance if you act upon current statistics and market conditions.
Filter your feed for each campaign
When a catalog is connected to a campaign you can refine the feed directly in the campaign settings. Set priority and filters in order to quickly rearrange items in the ad to suit current offers or stock info.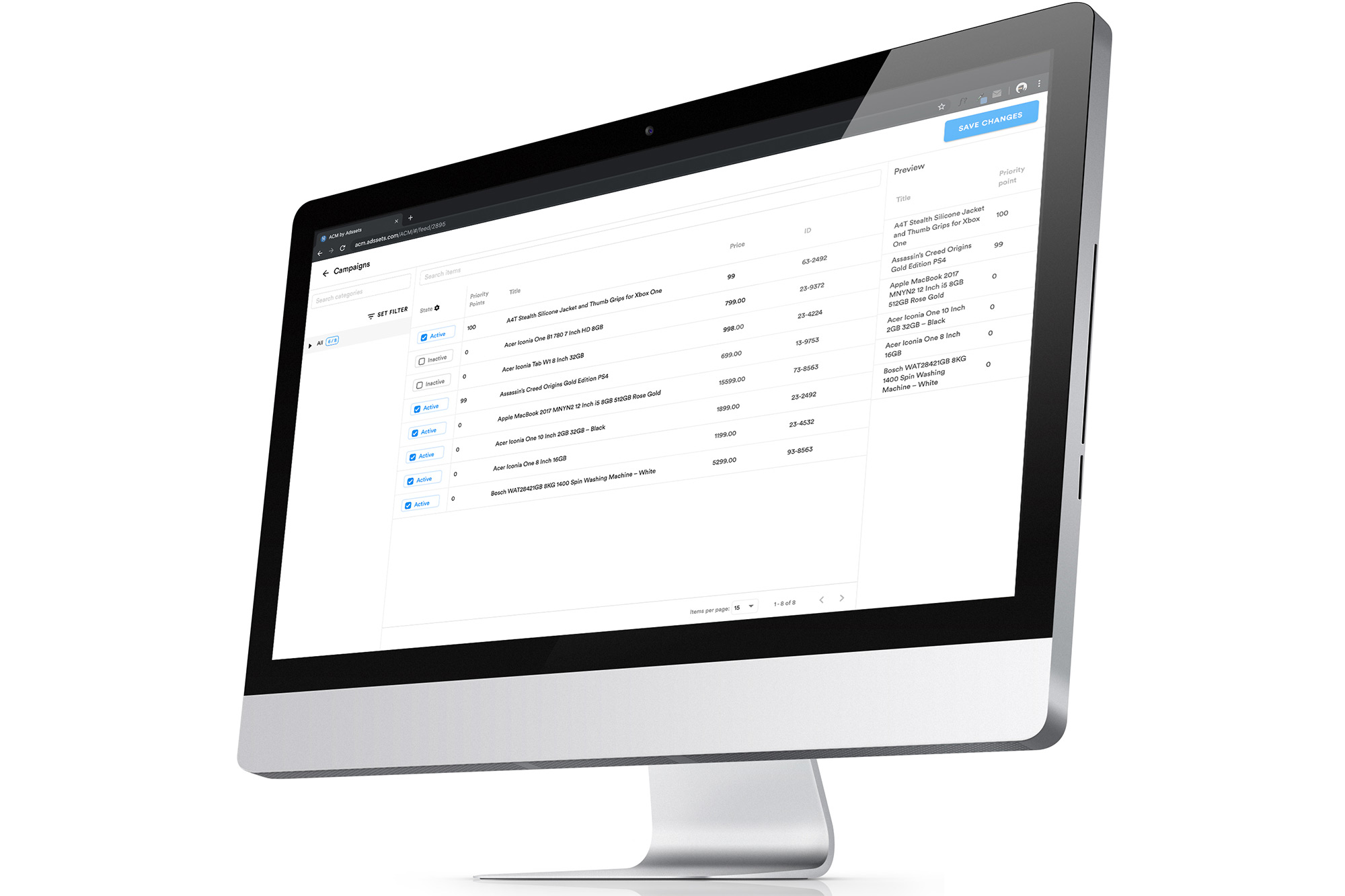 Automatic CTR optimization
Optimize your feed content by running ACM's machine learning feature called simply the Optimizer. It will automatically display items from the feed which increases CTR performance of the ad. Clients have reported back a CTR increase with up to 70% per item!